A simple heart rate receiver for physiologic monitoring
The SCP-R1 is a heart rate monitor (HRM) receiver. It interfaces a wireless HRM directly to a PC. The SCP-R1 is designed for the Polar HRM transmitter which comes with the receiver. Polar is the world's leading producer of wireless HRM equipment.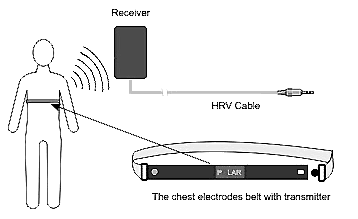 The SCP-R1 uses the PC's sound card to input heart rate data to the software in real-time.
---
System Includes:
SCP-R1 Receiver Module
Audio patch cord
Polar Heart Rate Transmitter strap
Bioera pro Software

User's manual
---
Optional Accessories:
---
Specifications:
Heart Rate Channels: 1
Ranges: up to 3 meters or 9.84 feet
Single inductance coil pick up
Temperature Range: 60° to 100°F (15° to 38°C)
HR Output: 40 to 200 beats/minute
Power Source: 2x AA 1.5 volt alkaline battery
Dimensions: 0.75" H x 2.75" W x 4/5" L
Additional Images
Click on image to enlarge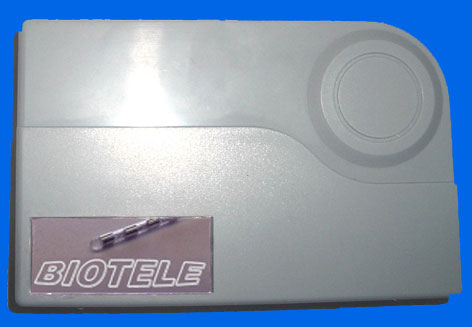 Front View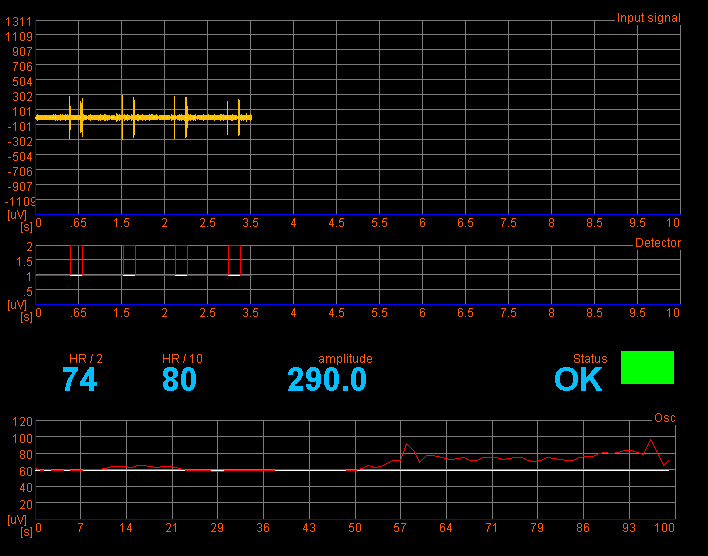 Bioera Display